Senior Software Engineer | Front-End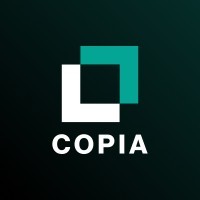 Copia Automation
Software Engineering
New York, NY, USA
Posted on Thursday, December 8, 2022
Who you are
You're interested in being one of the foundational members of our engineering team. You like to have a mission-driven impact (rethinking American manufacturing). We're looking for someone with an execution orientation, who tends to be both methodical and pragmatic. You can weigh both short-term and long-term approaches while leveraging your knowledge of industry tools and practices to enable and expedite our product development efforts and improve reliability.
About us
Copia Automation brings modern developer tools to industrial automation. Built for automation and control engineers, Copia's flagship offering provides Git-based source control for PLC programming. Copia's robust version control, change visibility, and collaboration streamlines how industrial machinery is commissioned and operated, resulting in faster delivery and maximized uptime. We are a well-funded startup and have already generated high interest from companies throughout the industrial space. Ultimately, we are changing the way everything gets built.
Why industrial automation?
Today, manufacturing is powered by an ecosystem of computerized systems and robotics known as industrial automation. The ecosystem is programmed with a unique graphical language that can't utilize tools such as GitLab or GitHub. Controls engineers are left to work with physical storage devices, incompatible tools, and/or expensive half-baked solutions. In an industry where minutes can represent tens of thousands of dollars, full-featured development tools are urgently needed.
You'll be part of a team that enables engineers to realize their code through a collaborative and well-designed workflow. We're looking for passionate individuals that will transform how everything is manufactured.
What You'll be Building
You'll be building a devops platform that enables controls engineers to remotely manage, test, and deploy code in industrial environments (think GitLab for automation). Ultimately, we are looking for strong generalists who can build out any part of the platform.
Salary Range: $160,000 - $180,000