Senior Platform Engineer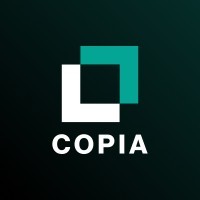 Copia Automation
Software Engineering
New York, NY, USA
Posted on Friday, May 12, 2023
About us
Copia Automation brings modern developer tools to industrial automation. Our product provides Git-based source control for automation professionals. We are a well-funded startup and with a growing list of happy customers from throughout the industrial space.
As a Copia employee, you'll solve challenging, unique, and meaningful problems alongside passionate coworkers, while we change the way everything gets built.
Why industrial automation?
Today, manufacturing is powered by an ecosystem of computerized systems and robotics known as industrial automation. Special-purpose industrial computers called PLCs are used to automate factories, warehouses, and even amusement parks. This ecosystem is programmed with a unique graphical language that doesn't work with typical developer tools such as GitLab or GitHub. Instead, automation professionals have to use physical storage devices, incompatible tools, and incomplete solutions. When minutes of downtime can represent tens of thousands of dollars, better development tools are urgently needed.
Engineering at Copia
The Copia engineering team solves problems through collaboration, experimentation, and ownership. We pair on tough issues and look for ways to test our assumptions. You'll join a team that encourages ownership and values pragmatic solutions: weighing short-term needs and long-term goals.
Finally, we're optimistic. We celebrate successes, support each other through unexpected challenges, and approach problems with a positive attitude.
About the Role
The Senior Platform Engineer role at Copia is a blend of Site Reliability Engineering, DevOps, and Infrastructure Engineering with a focus on Windows Server administration and Azure experience. You will take ownership of challenging technical projects, ideally with prior experience in solving similar problems. Your thought leadership will help build out a roadmap, allowing you ample time to concentrate on pure engineering efforts with minimal interruptions.
What you'll be building
Our product offers multiple delivery methods, including self-hosted and fully-hosted options. We require the ability to build and test our web application for deployment across various cloud providers and on-premise infrastructures. You will develop tools to enable an efficient software development lifecycle (SDLC) capable of delivering to cross-platform targets.
Our cloud offering presents unique scaling and reliability challenges. As we onboard new customers, we must maintain a high bar for service availability and performance while handling customer data using best-in-class security practices. You will apply your knowledge of cloud-native design principles to architect infrastructure capable of supporting Windows-based workloads in the industrial automation space.
What you have
3-5 years of SRE/DevOps/Infrastructure experience
Experience building and operating infrastructure on Azure or AWS
Proficiency in Windows Server administration and PowerShell
Familiarity with infrastructure-as-code tools such as CloudFormation or Terraform
Knowledge of cloud security best practices, including Zero Trust networking
Experience monitoring infrastructure using log, monitor, and alerting suites such as Datadog, Prometheus, ELK stack, and Pagerduty
Experience with configuration management tools, such as Packer and Ansible
Nice to haves
Experience using service level objectives (SLOs)
Experience operating secure infrastructure that conforms to SOC2 compliance requirements
Interest or experience in manufacturing and hardware innovation (EE or ME)
Production experience with container-based platforms such as Kubernetes, AWS ECS, or Hashicorp Nomad
Interest or experience in industrial automation and Programmable Logic Controllers
Experience building developer tools
Location
Our headquarters is in New York and our team is remote throughout North America. Relocation assistance to New York City will be provided for those that are interested in working out of Copia HQ.
Our Commitment to Inclusion
At Copia, we believe that diverse thinking leads to innovative solutions and allows us to develop the best products. All qualified individuals are encouraged to apply.
We are proud to be an equal opportunity workplace. We are committed to equal employment opportunity regardless of race, color, ancestry, religion, sex, national origin, sexual orientation, age, citizenship, marital status, disability, gender identity, or Veteran status.
If, due to a disability, you need an accommodation during any part of the interview process, please let your recruiter know.