Sales Development Representative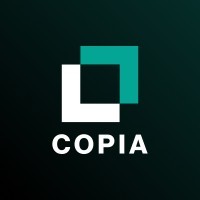 Copia Automation
Sales & Business Development
Remote
Posted on Friday, May 26, 2023
Who you are
As a Sales Development Representative you will help build and scale a world class inbound/outbound sales development machine.
You will play a critical role in creating predictable revenue hyper-growth driving inbound/outbound demand generation success in a fast-paced, Industrial DevOps/Automation, Software-as-a-Service business model.
The position is remote and can be located anywhere in the United States.
On Target Earnings for this role is $75K-$90K.
About Us
Copia Automation is rebuilding a 50-year old, $170-billion industrial market from the ground up by rethinking the command and control layer, and developer tools that power process automation in almost every industrial vertical. Backed by some of the world's most respected investors, we're starting by creating a complete developer toolchain for industrial automation that will change how factories are built. See more at
copia.io
.
What you'll do
Achieve monthly, quarterly, and annual opportunity creation objectives.
Provide Account Executives with qualified prospects that turn into long-term customers.
Research, Identify and Qualify inbound and outbound leads.
Conduct high-level conversations with executives, general managers, site managers, and controls/automation engineers.
Use multiple lead generation tools such as Sales Navigator, D&B Hoovers, ZoomInfo, and Salesforce.
Balance a high volume of activity (phone, email, social) with a high-quality approach to prospecting.
Develop and implement plans to acquire new business in your territory.
What do you need
Work Ethic - You're known as both the hardest worker and smartest worker of any group you're in. You understand there is no limit on how much you can fill our sales funnel with qualified prospects.
Ownership - You take the initiative to go above & beyond in every avenue of your work to make your personal impact on Copia Automation exceeding our business goals. You can work independently and take the initiative to achieve the best possible outcomes, rather than waiting for direction.
Intelligence - You display an abundance of social, emotional, and academic intelligence. You're a dynamic individual who can navigate various social settings and personalities to guide our prospects through the buying journey. You use emotional and rational drivers to achieve desired outcomes.
Communication - As the first touchpoint with prospects, partners, and others within the global electronics community, your written and verbal communication skills are crucial to our success. You tailor communication to the prospect's needs and deliver every message with confidence. You're able to build rapport, uncover business needs, and effectively convey a practical solution across all communication. And you do this all in a professional manner with impeccable grammar.
Team Player - You have a "whatever it takes to make the team successful" attitude. You try to add value in different ways, especially by assisting newer reps where needed. You celebrate your teammates' wins and team goals as much as your own.
Come join us!
Copia is growing extraordinarily fast. Join a best-in-class start-up with huge amounts of upside and impact. Our headquarters is in New York, but our team is remote throughout North America.