Build Operator, Drive Unit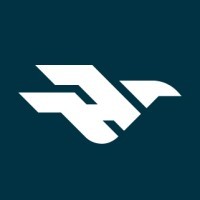 Harbinger
gardena, ca, usa
Posted on Wednesday, March 22, 2023
Harbinger Motors Inc. is a Los Angeles-based electric vehicle manufacturer on a mission to transform the automotive and transportation industries, bringing to market EVs developed from the ground up to address the needs of the Medium Duty vehicle industry. This broad, and to date poorly addressed, market segment includes class 4 to 7 commercial delivery vehicles, RVs and utility vehicles, among others. Leveraging a foundation of proprietary, in-house developed vehicle technologies, Harbinger's first-of-its-kind EV platform will bring enhancements in vehicle performance, durability and operator comfort. And importantly, Harbinger's vehicles will be priced for zero acquisition premium relative to traditional gas- and diesel-based competitors, removing one of the most tenacious barriers to EV adoption.
Harbinger's team, with operations in Southern California and Michigan, includes industry veterans with expertise in powertrain, battery, chassis and software development, along with leaders in advanced manufacturing, corporate development, operations and finance. Our team members come from leading innovators, both in and out of the automotive industry, including Tesla, Rivian, Canoo, Ford, Anduril, and SpaceX.
Founded in 2021, Harbinger is a venture-backed startup on a rapid growth trajectory, looking for candidates that thrive on tackling complex challenges and who share in our passion to bring clean transportation alternatives to a segment of the market starving for innovation.
Position Overview
As a member of Harbinger's Drive Unit Manufacturing team, you will play an active role in producing all of the Rotors, Stators and Drive Units for the Vehicle Build Program. You will support the Drive Unit build prototype and production builds.