Director, Human Resources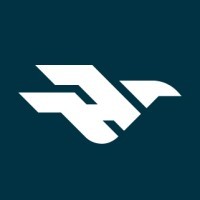 Harbinger
People & HR
gardena, ca, usa
Posted on Friday, May 26, 2023
Harbinger Motors Inc. is a Los Angeles-based electric vehicle manufacturer on a mission to transform the automotive and transportation industries, bringing to market EVs developed from the ground up to address the needs of the Medium Duty vehicle industry. This broad, and to date poorly addressed, market segment includes class 4 to 7 commercial delivery vehicles, RVs and utility vehicles, among others. Leveraging a foundation of proprietary, in-house developed vehicle technologies, Harbinger's first-of-its-kind EV platform will bring enhancements in vehicle performance, durability and operator comfort. And importantly, Harbinger's vehicles will be priced for zero acquisition premium relative to traditional gas- and diesel-based competitors, removing one of the most tenacious barriers to EV adoption.
Harbinger's team, with operations in Southern California and Michigan, includes industry veterans with expertise in powertrain, battery, chassis and software development, along with leaders in advanced manufacturing, corporate development, operations and finance. Our team members come from leading innovators, both in and out of the automotive industry, including Tesla, Rivian, Canoo, Ford, Anduril, and SpaceX.
Founded in 2021, Harbinger is a venture-backed startup on a rapid growth trajectory, looking for candidates that thrive on tackling complex challenges and who share in our passion to bring clean transportation alternatives to a segment of the market starving for innovation.
Position Overview
The Head of People is responsible for developing and executing HR strategy in support of Harbinger's business plan and strategic direction of the organization. The Head of People must be able to spearhead the people function by working cross-functionally across all internal business units. This role is extremely important to the company's success and will report directly into the Co-Founder & COO. The incumbent will have company-wide accountability for all people-related issues with a goal of building an HR/recruiting infrastructure that can attract and retain the best talent, while also continuously evangelizing our company culture to the broader community.
Responsibilities
Build a creative and passionate culture and implement strategic/innovative human capital solutions supporting business growth
Create and drive all aspects of innovative programs and policies for talent acquisition, development and retention, onboarding, performance management, payroll & benefits programs, rewards & recognition, employee relations, local labor laws, and compensation
Proactively map future talent needs for the organization – assessing gap between existing talent and what will be needed in the future
Establish learning and development programs to support the growth of our managers and senior leaders
Continuous improvement of programs, policies, practices and processes associated with meeting the strategic and operational people issues of the organization
Coach and mentor managers across the company: including helping managers drive the culture, proactively identifying and rewarding high performing employees, identifying underperforming employees and directly addressing performance gaps
Spearhead compensation programs across the organization
Oversight of all employee relations issues and conduct investigations in support of corporate ethics/values
Oversee both HRIS and ATS -- provide direction on both systems to capitalize system capabilities to streamline efforts, implement efficiencies, produce key reports and track recruiting/people metrics
Strengthen company culture around key metrics -- diversity and inclusion, team building, reaching new audiences, and championing success based upon Harbinger's core values and mission
Manage resources needed to accomplish HR responsibilities such as recruitment, compensation, legal compliance, and training & development programs
Responsible for overall direction and team buildout of the HR function
Preferred Skills and Experience
Bachelor's Degree in human resources, business or related fields; Master's Degree or MBA preferred
10+ years of HR leadership experience
Must have combination of high-volume hardware/software experience and advanced manufacturing
Knowledge of HR policies, procedures and laws related to employment practices and general HR administration, both domestic and global
Outstanding communication skills both written and verbal
Startup experience - Proven experience building people infrastructure from scratch and success within fast-paced startup environment
Manage employer branding to accurately convey Luminar to candidates of all levels on a global scale
Seasoned thought leader with a proven track record of winning in a highly competitive talent acquisition space
Knowledge of employment laws/regulations and how they impact the work environment
Manage vendor evaluation, contract negotiations, and implementation within HR/Recruiting functions
Ability to prioritize and drive results with a high emphasis on quality
Proactive -- Anticipate and address business needs, both routine and complex
A Harbinger of Good Things to Come...
Collaborative work atmosphere that values multi-disciplinary thinking
Work with other talented engineers and businesspeople who are driven to change the world for the better
Extremely generous health care package
Early-stage equity compensation
Flexible Paid Time Off
Paid lunches
Equal Opportunity
Harbinger is an equal opportunity employer and complies with all applicable federal, state, and local fair employment practices laws. All qualified applicants will receive consideration for employment without regard to race, color, religion, national origin, ancestry, sex, sexual orientation, gender, gender expression, gender identity, genetic information or characteristics, physical or mental disability, marital/domestic partner status, age, military/veteran status, medical condition, or any other characteristic protected by law.
Harbinger is committed to ensuring that our hiring process is accessible for persons with disabilities. If you have a disability or limitation, such as those covered by the Americans with Disabilities Act, that requires accommodations to assist you in the search and application process, please email us at info@harbingermotors.com.
Candidate Data Privacy
Harbinger may collect, use and disclose your personal information or personal data (within the meaning of the applicable data protection laws) when you apply for employment and/or participate in our recruitment processes ("Candidate Personal Data"). This data includes contact, demographic, communications, educational, professional, employment, social media/website, network/device, recruiting system usage/interaction, security and preference information. Harbinger may use your Candidate Personal Data for the purposes of (i) tracking interactions with our recruiting system; (ii) carrying out, analyzing and improving our application and recruitment process, including assessing you and your application and conducting employment, background and reference checks; (iii) establishing an employment relationship or entering into an employment contract with you; (iv) complying with our legal, regulatory and corporate governance obligations; (v) recordkeeping; (vi) ensuring network and information security and preventing fraud; and (vii) as otherwise required or permitted by applicable law.
Harbinger may share your Candidate Personal Data with (i) internal personnel who have a need to know such information in order to perform their duties, including individuals on our HR, legal, and finance teams, and the team(s) with the position(s) for which you are applying; (ii) Harbinger affiliates; and (iii) Harbinger's service providers, including providers of background checks, staffing services, and cloud services.
Harbinger may transfer or store internationally your Candidate Personal Data, including to or in the United States, Canada, the United Kingdom, and the European Union and in the cloud, and this data may be subject to the laws and accessible to the courts, law enforcement and national security authorities of such jurisdictions.
Please note that we are currently not accepting applications from third party application services. Any unsolicited resumes or candidate profiles submitted in response to our job posting shall be considered the property of Harbinger and are not subject to payment of referral or placement fees if any such candidate is later hired by Harbinger unless you have a signed written agreement in place with us which covers the applicable job posting.