VP of Engineering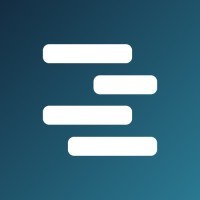 Prokeep
Software Engineering
Portland, OR, USA · Remote
Posted on Wednesday, May 24, 2023
About Us
Prokeep is a software company that has developed the first and only communications and commerce platform built exclusively for the $100+ billion wholesale distribution market (i.e. plumbing, electrical, HVAC, etc.). We have assembled a team of employees, customers, and world-class investors to truly revolutionize how commerce is done in wholesale distribution. We envision a world where distributors use our tools to build deeper relationships, provide better service, and transact more easily with customers. We are post product, post revenue, and growing fast in the US and Canada.
Our Vision
Prokeep's three product pillars are transforming our product into a full-scale Customer Experience Management Software: centralized communication, which encompasses text, email, fax, internal messaging, and web chat all channeling into one shared workspace; connected technologies which allow Prokeep to integrate with 3rd party software like ERPs to enable messaging automation and data syncing; and insights and engagement which allow distributors to streamline payments, collect useful customer communication reporting, and send broadcast text promotions.
By incorporating all of these features into one, easy-to-use workspace Prokeep is actualizing its vision to centralize distributor operations by empowering teams to manage customer communication more effectively and pull more sales and marketing levers to increase revenue.
Our Values
Our core values are the yardstick by which we measure ourselves. They serve as our "mission control" for decision making and are ingrained in all we do. Our core values are:
Build Together. – Collaboration, camaraderie, and customer-focus are core to how we collectively work and win.
Own It. – Persistence and personal growth drive the results - and the rewards! - that we can all enjoy.
Be Humble. Be Human. – Respect and authenticity allow us to build meaningful and lasting relationships.
Have Fun! – Positivity, perseverance, and a bit of laughter all allow us to make an impact while enjoying the rollercoaster!
Your Mission
The VP of Engineering will lead multiple teams of engineers with the goal of bringing Mission Control to Distributors. This is a once in a lifetime opportunity to help build products for a segment of the economy that is often overlooked by technology and transform the way work gets done for a significant portion of GDP in the US and the World.
You will report directly to the CTO and work closely with him to supercharge engineering velocity. This will require you to be driven to succeed personally and also be able to lead others effectively. You will need a unique blend of skills that include business, technical, interpersonal and performance optimization to create, communicate and implement strategy within your high performing teams.
The VP of Engineering is a strategic management role. You will not be writing code but helping those that do perform at the highest level possible. Key to your success is performance enablement. You must be able to evaluate and constantly improve the speed at which your team delivers additional value to our customers.
Is this you? If you think it is and you can command the big picture and the strategic plan, but also have the scrappy, "can-do" start-up sensibility to roll up your sleeves and work on everything and anything to get the job done then you are right for this role.
Key Responsibilities
Work with the CTO and existing engineering teams to continually improve velocity
Regularly report data directly to CTO and use data to drive management decisions
Hire, recruit and onboard top engineering talent
Coach, mentor & develop staff on a daily basis to achieve outstanding results
Manage team member's individual compensation and career progression
Identify opportunities for improvement in team structure and forecast staffing needs
Communicate progress and key decisions broadly within the organization
Develop and maintain a customer-focused, agile and accountable department that delivers high-quality code
Qualifications
7+ Years in an engineering leadership role at a SaaS company.
Experience managing software development lifecycles, including design, development, testing, and deployment.
Strong background in Agile and Scrum methodologies and a commitment to a servant-leader approach that empowers teams to achieve their goals.
Demonstrated ability to lead and motivate teams, driving accountability, collaboration, and results across geographically distributed teams.
Strong emotional intelligence, with the ability to understand and manage their own emotions and those of others.
Excellent communication skills, both written and verbal, with the ability to effectively communicate technical information to both technical and non-technical stakeholders.
The ability to stay focused on the big picture and strategic goals, even during challenging and uncertain times.
A strong problem-solving mindset, with the ability to identify and prioritize issues and work collaboratively with teams to resolve them.
Demonstrated ability to manage budgets, resources, and timelines effectively.
Extremely well-organized and analytical with an ability to work well under pressure.
Ability to work cross functionally with various departments including our product, operations, and customer teams.
Bonus: Previous experience as an early employee at a startup in a high growth environment
‍
Working Relationship & Compensation
This is a full-time salaried position reporting to a co-founder. Prokeep offers generous health, vision, and dental benefits, life insurance, unlimited PTO, and equity in our fast growing company. Ideally, the candidate would be based in Portland, OR, but remote candidates will also be considered.